2 year glider check according to DHV guidelines and instructions from the paraglider manufacturers

The 2-year paraglide checks are carried out according to the specifications of the DHV (Kontest GmbH = DHV approved for 2-year-checks) and the glider manufacturer. Accordingly, we keep all relevant data of the check in logs. If unforeseen repairs are necessary, we will contact you and discuss further action.
A 2 year check is usually done within 6 working days (we tend to be faster) and takes about 3 hours per paraglider. The following work is carried out: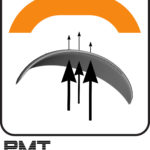 1. A ditigal tissue checks unit measures the air permeability. The JDC method determines the condition of the cloth. We use the most modern units avalible in our workshop.
.
2. In the case of an older glider tissue the strength is tested with a Bettsometer: A needle with a diameter of 1.1mm is inserted into the cloth directly on a rib-stop reinforcement thread. With the built-in spring balance of the Bettsometer, we check whether the tear strength of the cloth meets the required of the manufacturer (due to the development of mold and hydrolysis, which can develop because of poor storage conditions, the aging process of the tissue is accelerated).
.
3. Since 9/2015 we use the "Inflated Glider Test". The glider is inflated in order to discover loos seams , cross-ports tears , tension bands tears, any damages, etc. We decided to use this extra and pricy new check method to increase our check quality and your security (without extra costs for you).
4. Each of the linens of your paraglider are subjected to a detailed check.
.
.
5. All lines are measured digitally during the LMT (Laser Measurment Test) and the lengths of the lines are recorded in a protocol. The results of your glider are then compared with the specifications of the manufacturer.
.
.
6. If necessary our glider will receive the "Kontest Trim Tuning" without extra costs.
.
.
7. Then the "Line Strength Test" is undertaken. During this test we tear the lines form all levels of your glider with a digital mesuring unit. The values are recorded and compared with the requirements of the manufacturer. The A / B main lines have to withstand 8 G. That meens 8 – 10 times of the max. Weight of the glider devided by the number of mainlines on A or B
If your glider has passed all tests, the DHV check stamp will be applied and your paraglider passed the 2-year check.